Mark Walsh has dedicated his adult life to studying the "embodied" approach to being a leadership trainer.
His experience and qualifications include: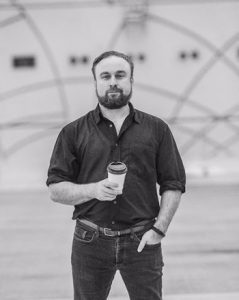 Bsc (Hons) Psychology (Leeds University)
Extensive training, coaching and facilitation experience with large and small organisations in the UK and abroad, e.g. Unilever (London/ Switzerland), L'Oreal (Paris), The UK House of Lords, Virgin Atlantic (Sussex), the NHS, University of Sussex (Brighton), Natural History Museum, Emerging Capital Partners, Liberty Global (Amsterdam), Brighton Council, Shell, with Women in Banking and Finance group (London), Oxfam, Save The Children, Warchild, Glyndebourne Opera House, (Sussex), The Army of Sierra Leone, The Met Police (London), American Express (Brighton), Axa (Paris) and Ikea.
Founder of The Embodied facilitator Course [link] and Embodied Yoga Principles [link]
Experience of peacebuilding and trauma education work in various conflicts such as Afghanistan, Israel/Palestine, Northern Ireland and Ukraine.
Residential training in embodiment an somatics with many of the world's top teachers, especially with Paul Linden. Founded the first specialist embodiment training company in Europe and is recognised as a world leader in this field.
Three years organising projects for the non-profit Aiki Extensions Inc. This included leadership training, stress management and conflict resolution work in the Middle East alongside the UN, in the slums of Brazil and with an HIV awareness charity in Ethiopia.
20 years of aikido training (including three years full time), aikido black belt, 20 years of yoga, experience of training in numerous other physical systems such as tai chi, Feldenkrais, flamenco, Uzazu, tango, contact improvisation, jiu-jitsu, MMA and Five Rhythms.
Training in integral theory (Ken Wilber et al).
Four years in the outdoor education industry, training climbing, abseiling, team building, orienteering, fencing, archery, snowboarding, trampolining and leadership development.
Training in the various linguistic coaching systems such ontological linguistics and Non-Violent Communication.
Coach training with several organisations including as a graduate Newfield Network's "Theory and Practice of Ontological Coaching" (later staff there).
Numerous training courses on meditation and mindfulness, extended monastic and solitary retreats.
Writes a Google top 10 ranked management training blog, hosts the number one training channel on Youtube (10 million + hits) and is one of the most "followed" trainers on social media (e.g. 35,000+ Twitter followers).
Basic French, Portuguese, Amharic and conversational Russian.
Based in Brighton, East Sussex, UK.