Chaos.
We spend much of our lives desperate to reign it in, manage it, wrangle it, train it out of ourselves, our children. But it will get us in the end. ignore it long enough and it will run rampant. Burst forth through your well managed edges. Trimmed hedges. Entropy is an inescapable fact, death comes to our bodies – and knowing that; being able to regulate our response to that to a certain extent – metacognition- is perhaps the biggest blessing and curse of our species.
So we build elaborate structures to minimise risk – insurance policies; traffic lights, exoskeletons to sheath our hairless, vulnerable bodies; safe jobs with assured income and holiday pay; concrete buildings, shiny metal cars, planes that carve up air-space, space stations that carve up spacespace; we make art and science to try and make sense of it all in metaphor and double blind trials. We draw diagrams and write books explaining it in ever increasing patterns of complexity.
But still,
chaos.
We do a pretty good job of managing it I would say. So good, that by the time we get to adulthood, most people are so out of practice, that the mere prospect of expressing something creative and spontaneous in front of an audience of some kind, is mortifying. In fact, kind of literally. There is a freezing up. A terror that is utterly real, but totally disproportionate to the actual risk involved. Mmmm. That's right, you are just being asked to read a poem at my wedding and yet, your response is not dissimilar physiologically to how you might react if you were about to be attacked by a lion!!
No lions.
Just an audience.
Not even an audience of lions.
Just your colleagues.
Worse!
Or your family and friends!!
Worse still!!!
This is where improvisation is good medicine for our species. It helps us to break down some of that over-structuring bollocks that dominates us and has us cut off at the bollocks – or is it the throat? Probably both.
Recently I have been thinking about how when people start out learning improvisation, they are introduced to the non negotiable benefits of listening, agreement and commitment. These are described as the only 'rules' or 'guidelines' to the beginner. And they are superb guidelines – essential! and excellent practice for all aspects of life and relationship! – but it is also not the full picture… the other rules beginners are taught – and it is less visible and less kind of, well, sexy – are structures that limit creative opportunity and focus the imagination on very tightly managed, palatable quantities of chaos. Games. Games – where the chaos still works with your creative edge but is comfortably restricted. Games – are the organising structures that will always pull you back if you venture too far off into no mans land. You cant really go wrong. You won't ever lose the plot, but you do have to access a certain bravery and you will certainly loosen up a little.
This is all good!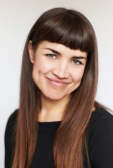 About Rachel Blackman – Embodiment and Performance Expert
Rachel is an actor, artist, theatre maker and body worker who has been exploring somatic practice as a tool in her performance and healing work for most of her professional life. She facilitates workshops for adults interested in unlocking their dormant creative potential, developing physical presence and growing a more robust relationship with fear. She is particularly interested in the potential of play, instinct, imagination and creative agency to transform our experience of life.
25 years experience as a professional actor
3 year full time actor training
Founder and Artistic Director of multi award winning Stillpoint Theatre
Runs a busy private practice as a deep tissue body worker, Reiki Master and healer.
15 years facilitating workshops on improvisation, developing presence, embodiment, sense perception and freeing creative expression.
Improvisation practitioner, facilitator and original company founder of The Maydays.
Trained with Second City Chicago, Susan Messing etc.
14 years of classical ballet training.
3 years performing arts movement training in many modalities including Feldenkrias, Aikido, Alexander Technique, Contact Improvisation, Suzuki and Butoh.
10 years of 5 Rhythms practice,
20 years yoga and meditation practice.